Welcome to the Team
Our Agents Allow You to Focus on What You Do Best: PLAYING THE GAME
THE AGENCY
Willis Sports Agents was founded to offer dedicated representation to athletes who are serious about taking their game to the next level. As former athletes and coaches themselves, our agents know how difficult it is to make it to the big time. Having an agent who is highly trained in representing and advocating for the best interests of his client should be the most important factor you consider as you look to trust someone with your talent. We are here to guide you in navigating your career to avoid the pitfalls that have sabotaged so many talented players. We consider you one of the family and will treat you like it.
We have the muscle to go against the biggest agencies in the industry while staying closely invested in each of our athletes and coaches. Our partner agency, Diakon Baseball Group, is headquartered on the east coast. Its agents have represented MLB players on the game's brightest stage over the last twenty years and have guided dozens of players through the MLB Draft.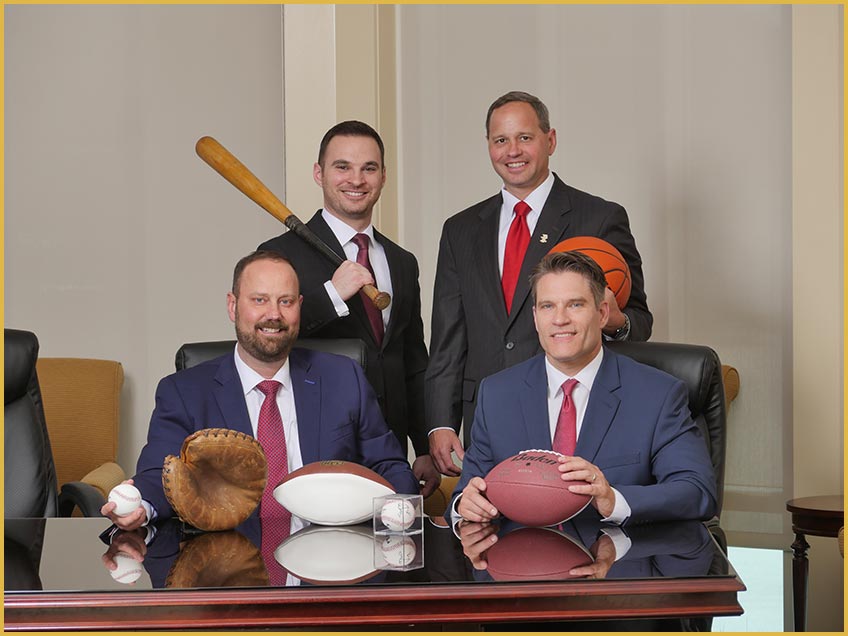 THE FIRM
Our agency is backed by one of the fastest-growing law firms in West Michigan, Willis Law. We know how to help you achieve your goals on the field because we have achieved the highest awards and accolades in our field. Willis Law was included in the Best Law Firms list published by U.S. News & World Report and has numerous Super Lawyers® in its lineup of attorneys. In addition, Willis Law has been ranked as a National Best and Brightest Companies to Work For, and our attorneys have been included in Best Lawyers in America® and the Top 100 Trial Lawyers by National Trial Lawyers. If you want to be the best in your sport, you need help from the best in our business.